Now, if you'll pardon me a moment …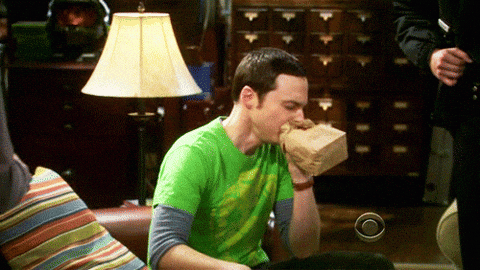 Okay! Let me start off by giving a massive thanks to Fangirl Musings (you can subscribe to her youtube channel here) for her many kind words and making my head explode! I certainly wasn't expecting this when she said she'd purchased Strange Brew a few months ago, but I'm definitely glad she enjoyed it enough to feel it warranted one of her spiffy, awesomesauce video reviews! (No, really, you guys have no idea how hard my mind was blown by this!).
I also wanted to take the time to comment on something she suggests because it almost feels as if she was reading my friggin' mind! Glowing praise aside, she mentions in her critique that the romance between Troy and Aislinn didn't actually seem entirely well developed and suggests it may be due to the 5 day time jump after their first meet up. I found this extremely intriguing because! During the process of writing Strange Brew, I'd contemplated that time jump more than once. I recall thinking specifically, "Okay, you're kind of glossing over the period in which this couple sings, "Getting to know you, getting to know all about you. Getting to like you, getting to hope you like me!"
I'd agonized over this and tried to think of any way I might be able to add some story there that would flesh things out a little more thoroughly without bogging the rest of the book down. That time period is described as Troy and Aislinn bickering a lot because, well, he won't leave her alone! Werewolf wants his woman and doesn't understand what she's going through at that point! In any case, the word count for all of my books is 100k words (typically industry standard) and as I proceeded to write the rest of the book, I reached this word limit, and also couldn't think of much to add that wouldn't bog the story flow down anyway. (Whenever writer's say the story has a life of its own and takes them wherever it goes, they're not just whistling dixie!).
So ultimately, it stayed the way it is now (though I did find amusement in the fact that Troy decided it would take two-three days tops to convince Aislinn, and then it's like a week later). Anyway, I wanted to mention this because it's just really weird that I had that insight and then she mentioned it in this video! GREAT MINDS THINK ALIKE! <3
In any case, I'm so, so glad the book was enjoyable overall! If for no other reason, you guys should watch this because it's LOLtastic! But if you're into romance, I'd suggest subscribing to her channel because she reviews a LOT of romances that you might wanna read!
And, if this video interests you in Strange Brew, click here for more information!
Cheers! :D